You can find answers to questions such as how to change PHP Version in cPanel, what is the most suitable PHP Version for WordPress, in our content.
In some Web Hosting companies, when you purchase hosting services such as Hosting, Reseller, the account opened may be "PHP 5.6" by default. In the other scenario, if your software is compatible with versions such as "PHP 7.2", you should change the cPanel PHP Version.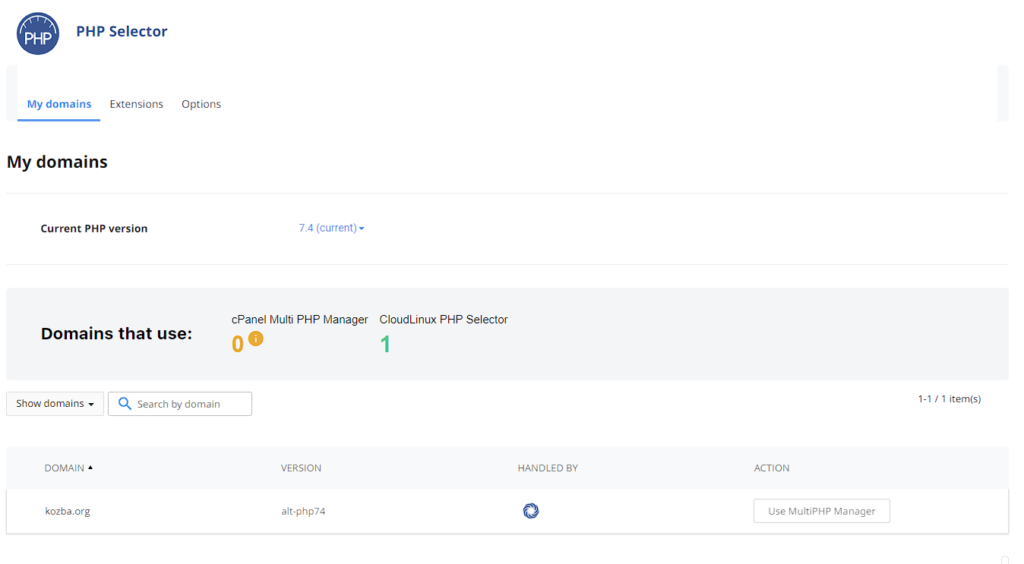 How to find out PHP version?
After logging into cPanel (usually port 2083), it is sufficient to open the "PHP Selector" application in the "Search Tools" area or in the current panel. As you can see from the picture, the version we use is 7.4.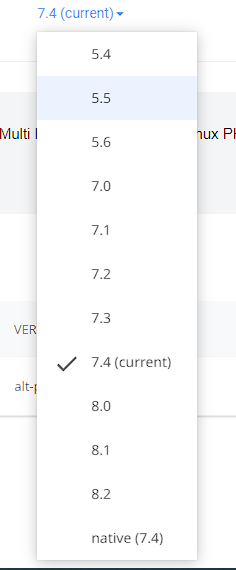 How to change PHP version?
To change the cPanel PHP Version, simply click on the relevant field as in the image, and then select the version you will use. After this process, it is enough to press the "Set as Current" button.
What PHP version should be?
What PHP Version will be depends entirely on the software you are using. While many themes and plugins currently support PHP 7.4 in WordPress, some older themes and plugins need to run on PHP 7.2 and 7.3. On the other hand, we recommend developing the software rather than using versions like PHP 5.6.
What is the WordPress PHP version?
The PHP version in WordPress is a hotly debated issue. I've been using WordPress version 7.4 for a long time. Although some experts are in favor of using PHP 8.1, many popular WordPress themes and plugins unfortunately do not meet this version.
We still do not recommend 8.1, especially for cPanel preferred servers.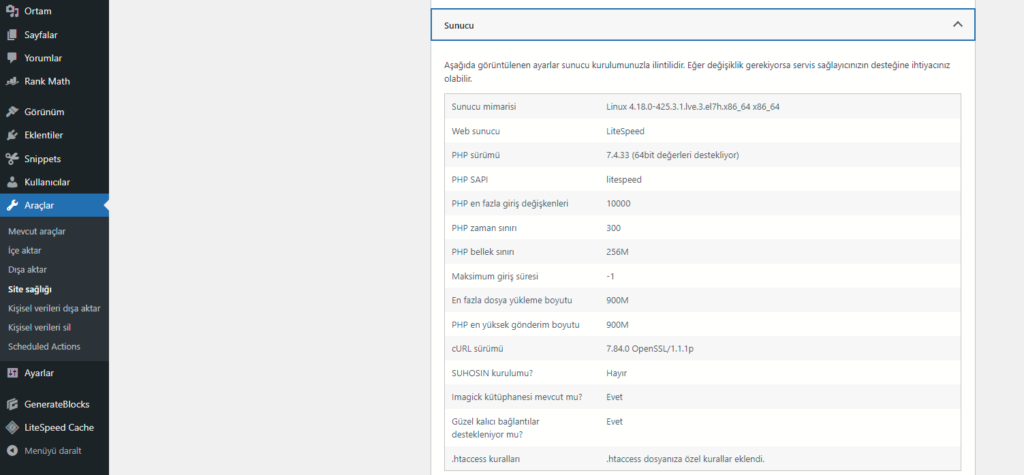 Learn Wordpress PHP Version
There are many different tactics to find PHP Version in WordPress. The easiest method is; It is the "Site Health" field in WordPress. in WordPress;
Settings,
After coming to the Site Health section,
If you switch to the information tab, you can easily learn the PHP version as in the image.
We think that our What is Mod Security content will also interest you.
Don't forget to follow RedBraces.net for such content.